Model Worker Lectures on Campus, Ingenuity Builds Dreams for Growth
In order to educate and guide young students with the spirit of model workers, labor and craftsmanship, and encourage them to make new achievements and contributions in the new era, the Model Worker and Craftsman Campus Activities, jointly organized by the Guizhou Energy and Chemical Industry Union and Guizhou City Vocational College, was held on April 15th at the Talent Exhibition Hall on the 4th floor of the Teaching, Research and Administration Building in Guizhou City Vocational College. Li Yuanwei, a national model worker, brought a unique "ideological and political course" to more than 400 teachers and students, answering various questions from young participants. Li Yuanwei was hired as a vocational mentor by the school. This activity was hosted by the Vice Principal, Xu Gaofeng.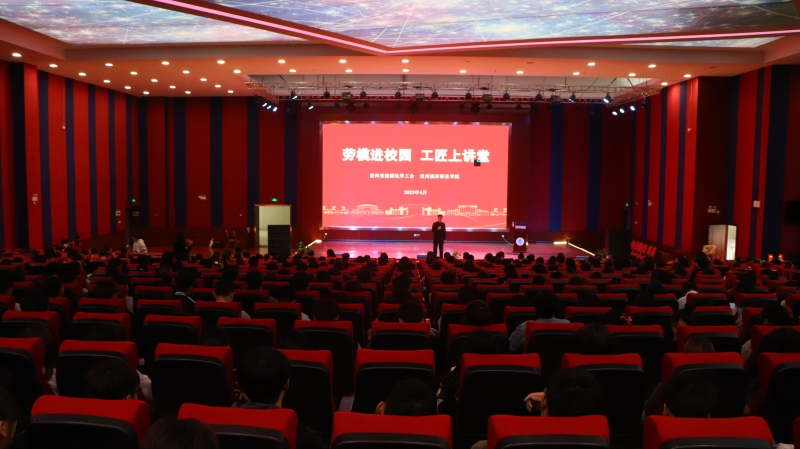 Fig1. Panorama of the venue
Li Yuanwei took "Burning Myself, Being the Light in the Dark Well" as the theme and shared his touching story of skill training, dedication, and devotion in the workplace with plain language. Using his personal experience, he vividly explained the spirit of model workers, labor and craftsmanship. His speech resonated with the audience, and received rounds of warm applause.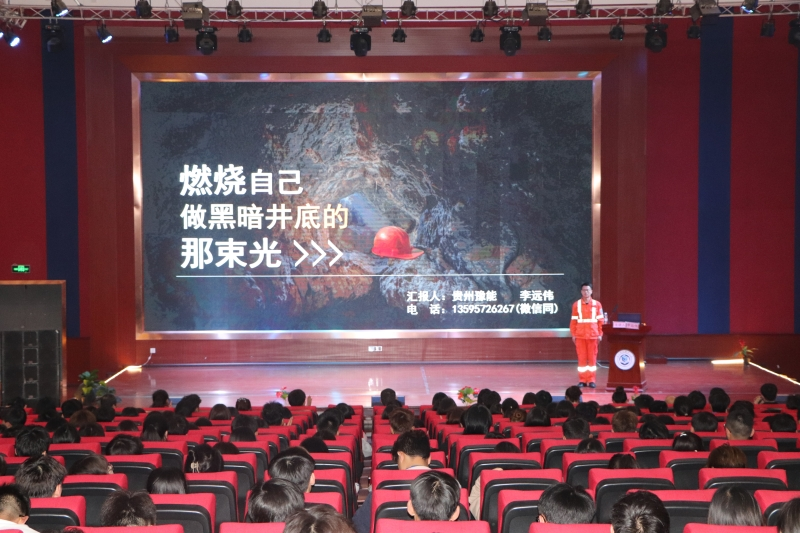 Fig2. Speaker Li Yuanwei
At the end of the activity, Principal Xu Houqiang encouraged young students to take pride in labor, regard model workers as role models, vigorously promote and cultivate the spirit of craftsmanship, labor, and model workers. He said that young students should strengthen their learning, hone their skills, and improve their qualities. They should embrace their dreams, be down-to-earth, dare to think and act, be productive and successful, and become new era youth who have ideals, are responsible, can endure hardships, and are willing to work hard.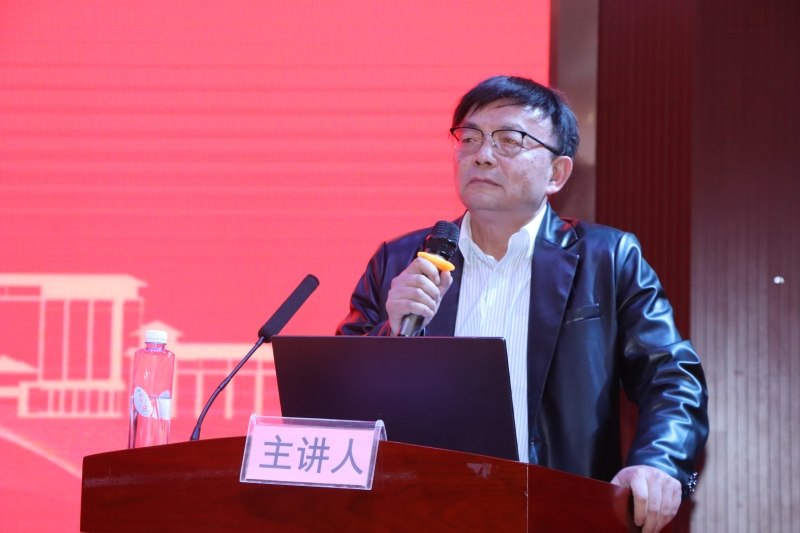 Fig3. Speaker Principal Xu Houqiang
Model workers are the elite of the nation and the role models of the people. Guizhou City Vocational College will continue to promote the Model Worker and Craftsman Campus Activities, tell stories of model workers, labor, and craftsmanship, promote the most glorious, noblest, greatest, and most beautiful social trend of labor. It will inspire more workers, especially the younger generation, to pursue skillful careers and contribute to the country through their skills. It will cultivate more high-quality technical talents, master craftsmen, and skilled workers, providing powerful talent guarantee for the comprehensive construction of a socialist modernized country.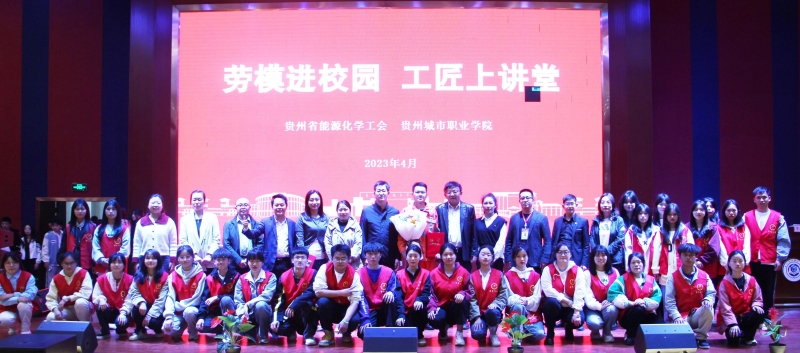 Fig4. Group Photo