Guizhou City Vocational College holds signing ceremony for appointment of legal consultant
10
月

27

日下午,贵州城市职业学院聘任贵州今阳律师事务所为常年法律顾问签约仪式在学术交流中心三楼会议室隆重举行。
On the afternoon of October 27th, Guizhou City Vocational College appointed Guizhou City Jinyang law firm to sign a contract for perennial legal consultant in the conference room on the third floor of the Academic Exchange Center.
签约仪式上,贵州万好教育投资集团董事长周鸿静代表贵州城市职业学院与贵州今阳律师事务所主任周登开签订了法律顾问聘任合同。
At the signing ceremony, Zhou Hongjing, chairman of Guizhou Wanhao Education Investment Group, signed a contract for the appointment of legal advisers on behalf of Guizhou City Vocational College and Zhou Dengkai, director of Guizhou Jinyang Law Office.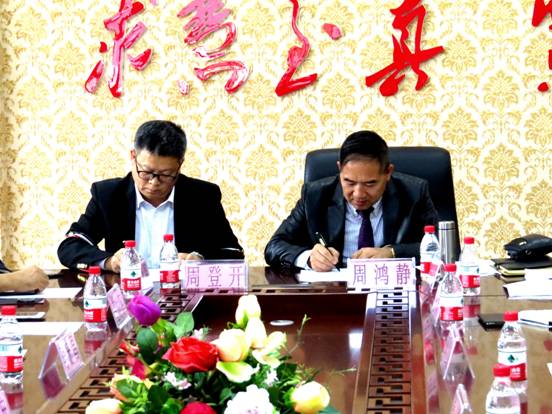 双方签约
Both parties sign a contract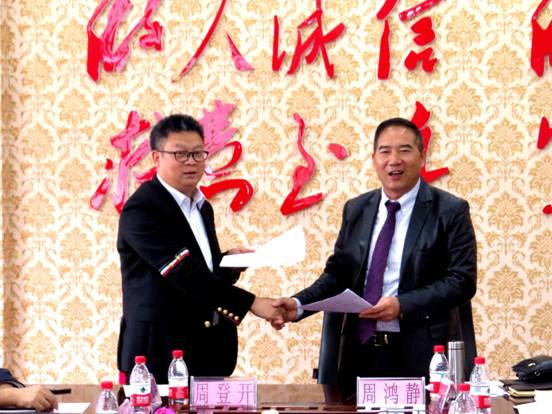 签约现场
Signing site
聘请常年法律顾问,旨在有效发挥法律顾问在维护学校法律地位、处理学校与部门或社会的各种法律关系、处理学校与学生或教师的关系等方面的重要作用,对学校重大决策、规范性文件、重要规章制度等进行论证与合法性审查,提供意见或建议;对学校重大行政行为、重大事项的风险性进行评估论证,提出意见或建议等。
The purpose of employing perennial legal advisers is to give full play to the important role of legal advisers in maintaining the legal status of schools, handling all kinds of legal relations between schools and departments or in the society, and dealing with the relationships between schools and students or teachers, etc., to demonstrate and examine the legitimacy of major decisions, normative documents, and important rules and regulations of the school, to provide comments or suggestions, to evaluate and demonstrate the risk of major administrative acts and major matters of the school, and to put forward opinions or suggestions, etc.
据悉,贵州今阳律师事务所是周登开律师于2009年创建的。该所成立以来,已多次获得"贵阳市优秀律师事务所"、"云岩区司法行政法律服务先进单位"等荣誉称号。该所执业律师有10余名,其中党员律师3名。律师构成老、中、青相结合,综合领域较强,有道路交通事故专家、保险理赔专家、项目管理专家,有高等院校教授,有的律师还身兼会计师、税务师,组成了一支具有现代思想和先进理念、勇于开拓、专业知识过硬的中青年执业律师队伍。
It is reported that Guizhou Jinyang law firm was established by lawyer Zhou Dengkai in 2009. Since the establishment of the institute, it has been awarded "Guiyang excellent Law firm", "Yunyan District judicial and administrative legal services advanced units" and other honorary titles. There are more than 10 lawyers, including 3 party members. Lawyers are a combination of old, middle and young people, and they have a strong comprehensive field, including road traffic accident experts, insurance claims settlement experts, project management experts, professors in colleges and universities, and some lawyers who are accountants and tax handlers, forming a team of young and middle-aged lawyers with modern ideas and advanced ideas, courage to open up, and excellent professional knowledge.
周董事长在签约仪式上指出,举行法律顾问聘任仪式,标志着我校法律顾问制度正式建立。今后的工作中我们要充分发挥法律顾问职能作用,推进全校各部门依法行使职责,促进法治建校。学院各级领导和部门要切实增强依法治校的意识,提高依法治校的能力,强化依法治校的实际效果。安排部署工作,决策制定政策都要更加注重法治引领。法律顾问要认真切实履行法律顾问职责,多思考、多提合理化建议,发挥自身优势,加强对我校各项工作的法律监督,促进我校工作法治化水平全面提升。Chairman Zhou pointed out at the signing ceremony that holding the appointment ceremony of legal advisers marked the formal establishment of the legal adviser system in our school. In our future work, we should give full play to the role of legal advisers, promote all departments of the school to perform their duties in accordance with the law, and promote the establishment of schools by law. Leaders and departments at all levels in colleges and universities should conscientiously enhance their awareness of running schools by law, improve their ability to run schools by law, and strengthen the practical effects of administering schools according to law. Arrangements for deployment, decision-making and policy making should be more focused on the rule of law. Legal advisers should conscientiously perform their duties, think more and put forward more rational suggestions, give play to their own advantages, strengthen the legal supervision over all aspects of the work of our school, and promote the overall improvement of legalization in our school's work.
贵州今阳律师事务所主任周登开表示,作为贵州城市职业学院的法律顾问,今阳律师事务所一定不辱使命、扛起责任,发挥自身专业特长,为贵州城市职业学院今后各项工作提供全面的法律支撑,建言献策、保驾护航。
Zhou Dengkai, director of Guizhou city Jinyang Law Firm said that as counsel of Guizhou City Vocational College, Jinyang Law Firm must act today, shoulder responsibility and play their own professional expertise, to provide comprehensive legal support for Guizhou City Vocational College in the future work, make recommendations, and escort it..